We help you grow your business by attracting your ideal prospects and delighting them with content and experiences that solve their problems.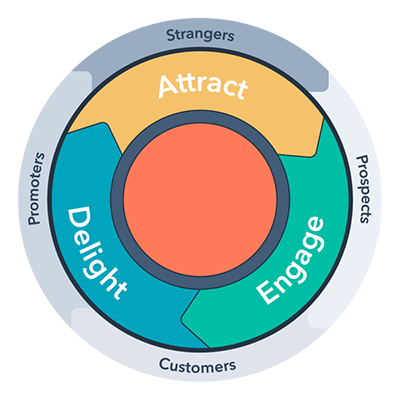 What is Inbound Marketing?
Inbound marketing is a business approach that attracts customers by creating valuable content and experiences tailored to them. By helping them solve their problems through information and functionality you offer, you position your business as a trusted resource and expert in your field.
Outbound marketing is cold outreach to people who don't necessarily want what you are selling. On the other hand, inbound marketing involves connecting with target audiences that are actively looking for the products or services you are offering.
The overarching goal is to help your customers grow and grow your own business during the process.
Inbound Marketing revolves around three stages;
Attract
Publishing valuable content that resonates with your target audience helps attract prospects that are interested in your products or services. The key to this is to understand who your ideal customers are and what pain points they have. By providing content that addresses their needs and provides answers to their questions, you can catch the attention of your future customers.
Engage
Once you connect with your prospects, it is essential to demonstrate that you can offer what they need. Provide information and solutions that align with their pain points and goals, and be helpful at every touch point. All this will position you as a credible and trustworthy partner and they will be more likely to buy from you.
Delight
Provide help and support to empower your customers so they can find success with the products or services they receive from you. When they are happy and see the returns, they will become your advocates and share this with others. This will attract new prospects for your business and power the flywheel that drives business growth.
HubSpot
HubSpot is an all-in-one software platform that helps businesses grow by attracting visitors, engaging leads and delighting customers. On top of a free customer relationship management (CRM) system, it combines marketing, sales, customer service and content management tools and helps you increase leads, accelerate sales, simplify your processes, and build a powerful website.
Synarcon is a HubSpot Solution Provider. We can help you with implementing the various tools available through HubSpot to grow your business and delight your customers.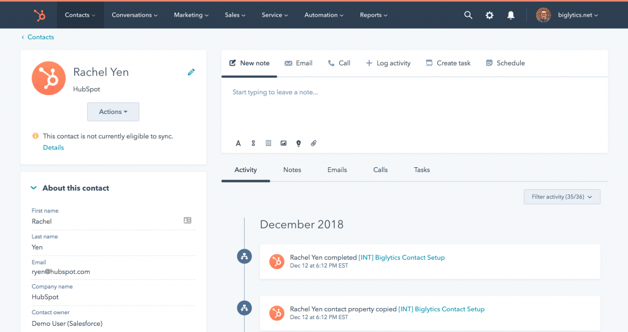 Inbound Services
Our inbound marketing services are designed to help you grow your business by connecting you with your ideal customers and positioning your brand as the trustworthy industry thought leader.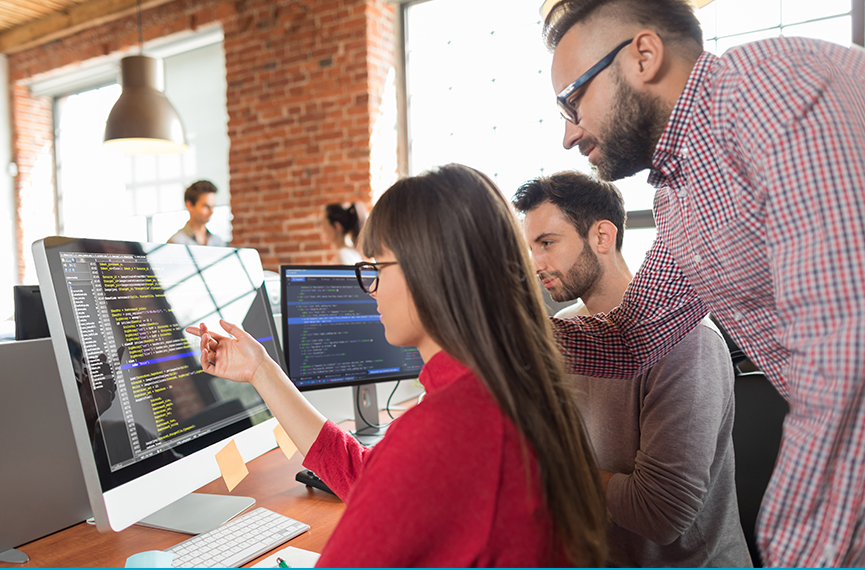 Inbound Marketing Strategy
Growing your business is the ultimate goal and knowing your customers and their pain points is key in order to achieve this goal. We work with you to identify who your ideal customers are and develop lead generation and nurturing strategies based on the needs of your customer personas.
HubSpot Implementation and Integration
As a Solutions Partner, HubSpot is our platform of choice for delivering business growth. We set up the marketing, sales and customer services tools so you can start attracting, engaging and delighting you prospects and customers. If you need to use certain third-party tools or services that are compatible we can integrate them to the platform.
Lead Generation and Nurturing
Landing pages, calls-to-action, marketing automation and workflows are primary features that attract prospects and drive them through their buying journey towards the final sale. Based on the inbound strategy we develop for you, we bring these pieces together to fuel your company's growth.
Content Marketing
Content is the core component that makes inbound marketing work. We help develop blogs, articles, whitepapers, ebooks and videos or optimize your existing content to attract leads and engage your prospects. We approach content development strategically to make sure each piece of content addresses the needs and expectations of your personas throughout the buyer's journey.
Email Marketing
Email campaigns and email automation are highly effective tools for engaging your prospects and delighting your customers. We design and execute targeted email campaigns as part of your overall inbound marketing strategy to better connect with your customers and build lasting relationships with them.
Social Media
Today, social media is where consumers find the information they need to make buying decisions. So this medium is where you are supposed to be to find new leads and connect with your customers. We help develop buyer personas, identify the channels they hangout and execute social campaigns that give you the opportunity to engage with your customers and prospects.
Paid Ads
If you need traffic to your site and new leads for your business urgently, we can utilize paid advertising on search engines and social media platforms. We develop the paid search strategy, create the ads and run the campaigns. We also monitor and optimize these campaigns on an ongoing basis so you get the highest possible return from your investment.
Search Engine Optimization (SEO)
People with high purchase intent mostly use search engines to find the products or services they need. So, showing up at the top of search results is the most effective way to connect with quality leads. We know how to optimize your content and fix your website in order to place your products and services at the top of search engine results pages.